About The Planetary Gems International Co.
The Planetary Gems Co., also known as The Planetary Gems International Co. or simply planetarygems.com was founded in 1995 by Rodolfo and Sofija Ciscato. Our web site was launched in 1999, making the brand for 24 years at present.
As seekers of the spiritual path and practitioners of the TM technique, in the early 90s' Rodolfo and Sofija became fascinated with sidereal, Jyotish Astrology and the application of natural, untreated gemstones to correct planetary influences.
Before coming to USA in August 1991, Rudy worked as jewelry designer for "Preziosi" in Verona, Italy. Rudy has a petrol chemistry degree from the E.Fermi in Mantua, Italy. In USA, he got a bachelor degree in Business Administration from MUM, Maharishi University of Management in Fairfield, IA.
Sofija has a BA in management and a computer degree from Buena Vista University, Ottumwa, IA and previously, a nautical degree from Novi Sad, Serbia.
They have been living in Fairfield, Iowa for the past 31 years, but they spend their time in between Fairfield & Chicago. They have a son, Adrian, born in Chicago.
They are among the founding members of the Planetary Gemologist Association, with its headquarters in Bangkok. The Planetary Gems Co. strictly adheres to the PGA rules of professional ethics.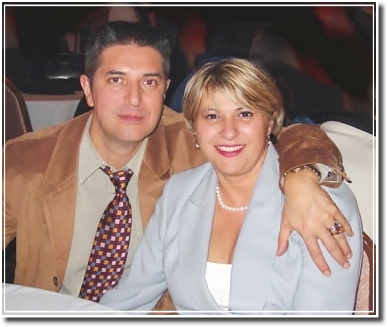 Mission
To provide to the enlightened community, fine untreated, Jyotish quality gemstones and personalized, beautiful, one-of-a-kind talismans & potent Vedic jewels at the most competitive prices for the quality offered. Doing this with honesty, passion, integrity and complete customer's satisfaction.
Premises
To display, grade and describe our products with utmost fairness and honesty. The pictures, taken under 30X magnification, show in great details the internal clarity, cutting, and exact color (as we see it on our screen) of each gem and piece of jewelry we display. This is very important, as usually, a very slight variation of color/clarity and cutting proportions can increase or decrease the price considerably. Here, you can see the stones you are getting at their finest details, unlike anywhere else. Everything is strictly, professionally graded following GIA standards according, to color, clarity, cut and country of origin. And many of our stones are 3rd party, lab certified.
To craft superior planetary, Jyotish talismans to please the eye and raise the spirit. Rodolfo is the designer behind each talismans you see on the site. It is his natural desire to design, craft and refining beautiful Vedic jewels for maximum auspicity and potent results. Each and every one will be strictly unique, one-of-a-kind and guaranteed beautiful & powerful.