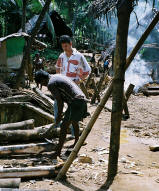 Chopping Palm tree and rubber tree trunks to be used for the shaft's wall.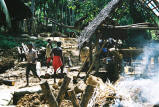 Mine life.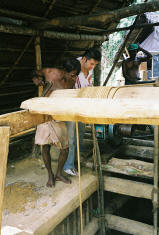 Looking down the shaft. Miners were placing a pump hose to drain the water out. The dark gray tube that you see in the middle of photo, is used to talk from the top to the inside mine tunnels with the miners.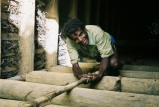 Miner descending the shaft.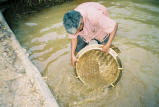 Washing the gem gravel brought up previously.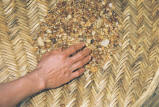 Checking for the good stuff. Mine managers and mine owners do not need any gemological instrument to separate the different gem varieties. They just know.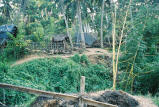 Another view of the mine site. In this particular mine, there are a total of gem 14 pits.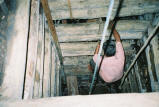 Going down the pit.